Welcome to
Horns For Kids!
Horns For Kids, Inc. is a tax-exempt (501c3) non-profit organization that supports needy school music programs throughout Connecticut. Our main purpose is to encourage children to experience the thrill of performing music in school, and as a life-long activity. H4K accepts funds from private and corporate contributions — and awards clean, playable instruments to deserving school music programs throughout Connecticut. We accept donations of new and gently-used instruments, have them refurbished, and distribute them to Connecticut schools. Since 2003, H4K has awarded instruments to well over 500 Connecticut schools.
CLICK HERE
to see every instrument Horns For Kids has awarded.

Donate a musical instrument to Horns For Kids, and we'll make sure that it gets to a student who can use it! All kinds of gently-used and/or new instruments are needed: brass, woodwind, string, percussion and keyboards. Go to the
DONATE AN INSTRUMENT
page by clicking on the "hot" musicians below -- or the button in the navigation bar. [Your donation is tax-deductible.]


Your tax-deductible contribution to Horns For Kids is urgently needed for repair of donated instruments. Even a contribution of $5-10 dollars can make a big difference.
Simply click on the Blue Button above
to go to the Contributions page.
All funds
received are used to support students in deserving school music programs throughout Connecticut.
---


Teachers: Click Here for Ten Ways to Promote Your Music Department.



---
---

In Memory of Carl Grande (1936-2005)




PRESIDENTIAL MEDAL OF FREEDOM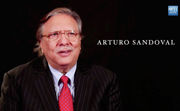 ARTURO SANDOVAL
Click here to play short video of Arturo Sandoval (:47 Seconds)
Arturo Sandoval
, celebrated trumpeter, pianist and composer, received the
Presidential Medal of Freedom
in 2013 at the White House. Born outside Havana, Cuba, he became a protégé of jazz legend Dizzy Gillespie and gained international acclaim as a dynamic performer. He defected to the United States in 1990 and later became an American citizen. He has been awarded nine Grammy Awards and is widely considered one of the greatest living jazz artists. Click on the link under the photo above to view an excerpt from his speech (:47 seconds).

"One Voice" by the
U.S. Air Force Band (6:09)
Words & Music by Don Cook and David Malloy.
(Play the video below. Select "Full Screen".)

H4K on WFSB, May 21
---
---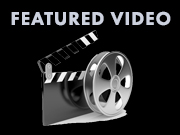 CLICK HERE
to watch an extraordinary Q & A Session wth Wynton Marsalis, members of the Jazz at Lincoln Center Orchestra and high school musicians participating in the 2019 Essentially Ellington festival in NYC.
---
---
Christian Heritage School in Trumbull was awarded a Bass Clarinet on May 12, 2015
---
NYBERG Interviews
Horns For Kids

Fred Rossomando, co-director of Horn For Kids, was interviewed by Ann Nyberg at WTNH-8 on Tuesday, May 12. Ann was very gracious to invite Fred on the program to discuss how Horns For Kids continues to support music education in Connecticut by supplying instruments to needy schools throughout the State.
CLICK HERE
or on the photo above to see the entire program (23:09).
---
---
---
---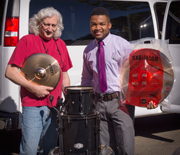 Kenneth Joseph (right) of Highville Charter School, New Haven, picks up a drum kit on Sept. 23, 2014
---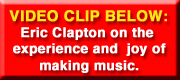 CLICK HERE TO PLAY CLAPTON VIDEO CLIP.


Test your musical knowledge. CLICK ABOVE.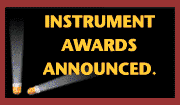 Instruments Awarded
to Schools in October
Horns For Kids awarded 61 instruments to CT schools on October 12, 2023. We will have more insruments available to schools early in 2024. We continue to receive quality, gently-used instruments almost daily. They go to our repair technicians who check them out thoroughly and prepare them to award to schools. Check back here frequently to see if instruments are available. If you are not on the mailing list, or your e-mail address has changed — see the paragraph below. Thank you to all the dedicated music teachers who applied and picked-up their instruments promptly.
---
Are You on the
Mailing List?
Are you on the mailing list — or has your e-mail address changed? — send a request to be added (or amended) to
Lee@hornsforkids.org
.
You'll be notified in advance when instruments become available.
---
Thank You For the
Instrument Donations
Thank you to all those who have been donating instruments recently. We're very grateful for the many quality intruments that will go out to schools. If you know of others who have instruments that are "gently used", please let them know that Horns For Kids will get them to a deserving Connecticut school music program. Instruments are always needed. If you have an instrument to donate, see the
DONATE AN INSTRUMENT
page.
---
To receive adance notice when the next group of instruments is available, subscribe to the free
H4K E-Mail News
by sending us an e-mail request. Send your request to us at: Lee(AT)hornsforkids(DOT)org
---
CLICK TO HEAR H4K RADIO COMMERCIAL

Watch a QUICKTIME MOVIE about Horns For Kids. CLICK BELOW.
---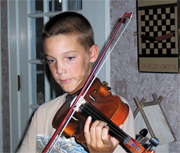 Click on Picture to read how Jason Fenwick collected over 13 instruments for less fortunate students
---

---
Recommend this site to a friend. Click on the envelope below:


---