Welcome to
Horns For Kids!
Horns For Kids, Inc. is a tax-exempt (501c3) non-profit organization that supports deserving school music programs throughout Connecticut. Our main purpose is to encourage children to experience the thrill of performing music in school, and as a life-long activity. H4K raises funds through private and corporate contributions -- and awards clean, playable instruments to deserving school music programs throughout Connecticut. We accept donations of new and gently used instruments, have them refurbished, and distribute them to deserving Connecticut schools. Since 2003, H4K has helped well over 300 Connecticut schools.


Donate a musical instrument to Horns For Kids, and we'll make sure that it gets to a student who can use it! All kinds of gently-used and/or new instruments are needed: brass, woodwind, string, percussion and keyboards. Go to the
DONATE AN INSTRUMENT
page by clicking on the "hot" musicians below -- or the button in the navigation bar. [Your donation is tax-deductible.]


Your tax-deductible contribution to Horns For Kids is urgently needed for repair of donated instruments. Even a contribution of $5-10 dollars can make a big difference.
Simply click on the Blue Button above
to go to the Contributions page.
All funds
received are used to support students in deserving school music programs throughout Connecticut.
---


See the National Opportunity-To-Learn Standards for Music Instruction in Schools K-12.
Teachers: Click Here for Ten Ways to Promote Your Music Department.



---
---

In Memory of Carl Grande (1936-2005)



For the second year in a row, the Darien High School chapter of Tri-M Music Honor Society has raised significant funds for Horns For Kids. Under the direction of Chapter president, Jeffrey Sload, the Darien HS chapter raised $2,400 dollars for Horns For Kids during this past December/January Holiday Season. We are very grateful for the work of these students who organized the drive on their own. They have made it possible for other deserving students in Connecticut to experience the thrill of making music. And at the same time they have shown by their example that doing for others is what the Holiday season is all about. Horns For KIds is thankful for their contribution to music education in Connecticut.
---
CT Collegiate NAfME
Holds Benefit Concert
The Connecticut Collegiate Chapters of NAfME (National Assoc. for Music Education) held their First Annual Benefit Concert on Dec. 1, 2012, in Bristol, CT, for the benefit of Horns For KIds. The concert was organized by CT NAfME officers from Hartt, WCSU and CCSU. Students performing represented schools of music at Hartt, UCONN, CCSU and WCSU. Horns For Kids is very grateful to all the students who so graciously gave their time and talent so that deserving CT public school students can experience the thrill of making music. All funds raised will go to refurbishing donated instruments that will be awarded free to CT schools.

---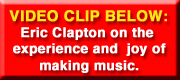 CLICK HERE TO PLAY CLAPTON VIDEO CLIP.


Test your musical knowledge. CLICK ABOVE.
---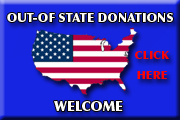 ---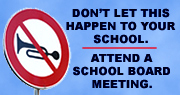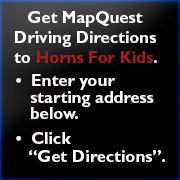 FILL OUT FORM BELOW FOR DIRECTIONS TO H4K.
---




Instruments Awarded to CT Schools on May 13

Horns For Kids has awarded 52 instruments to Connecticut public and private schools. There were 65 applications. To see the list of schools receiving instruments,
CLICK HERE
, or on the banner above. Schools receiving instruments should call Horns For Kids as soon as posibble to make arrangements for pick-up in Hamden (203-288-9771, ask for Fred or Lee). All instruments must be picked-up by Saturday, May 25th. There will be more instruments available to schools this Fall. Check back here frequently. If you have subscribed to the Horns For Kids E-Mail News List (see below), you will be notified in advance.

To receive the latest news about instrument awards, subscribe to the free
H4K E-Mail News
by submitting your email address to us below:
---
CLICK TO HEAR H4K RADIO COMMERCIAL

Watch a QUICKTIME MOVIE about Horns For Kids. CLICK BELOW.
---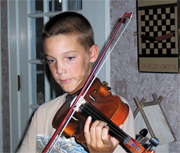 Click on Picture to read how Jason Fenwick collected over 13 instruments for less fortunate students
---

---
Recommend this site to a friend. Click on the envelope below:


---